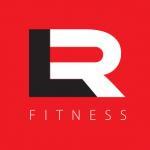 If you are into fitness and don't want to lose your shape during your mobility, then joining LR Fitness would be your first option in Tomar. The biggest advantage of this gym that it is open 24/7.
So you can train whenever you want. What is the discount?
With your ESNcard you get to choose one of 3 subscription plans:
€180 for an annual subscription, this is if you want to be on mobility for one year;

€24.99/month without contract for friends, this is if you would like to work out with your friends(must be 4 members joining together);

€29.99.month without contract for individuals, this gives you the chance to go to the gym whenever you want for as long as you want.
For all options mentioned above, a €10 health insurance is added upon subscription.
All you need to do is Get your ESNcard and join the club. If you don't have and ESNcard get one Here